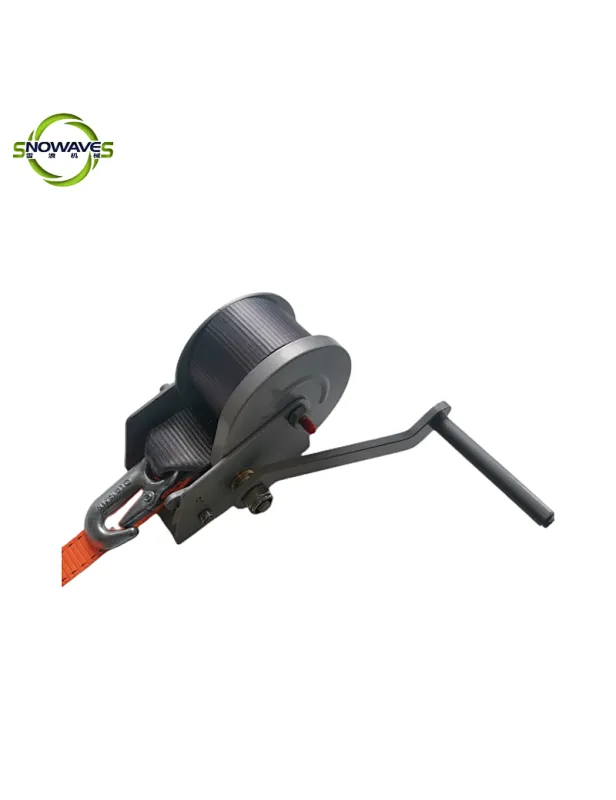 Small Manual Winch 900lbs (Webbing) Fixed Handle
price
US $26.68 - US $35.00 / pieces
This hand winch is perfect for lifting and pulling loads up to 900 lbs with ease, thanks to its durable webbing and fixed handle design.
hand winch
Fixed handle
with Webbing
with Hooks
900lbs
electrophoresis
A small manual winch is a compact and versatile tool designed for lifting or pulling heavy loads. Typically made of sturdy steel, this winch features a simple yet efficient design that makes it easy to operate by hand. It consists of a drum or spool that can hold a length of cable or rope, a ratcheting mechanism, and a crank handle.
With its compact size, a small manual winch can be used in a variety of settings, from construction sites and warehouses to home workshops and garages. It is ideal for tasks such as lifting engines or other heavy objects, pulling cars out of ditches, or hoisting supplies up to high shelves.
To use a small manual winch, simply attach the cable or rope to the load and turn the crank handle to tighten the line. The ratcheting mechanism keeps the load securely in place, allowing for safe and controlled lifting or pulling. Overall, this tool is an essential piece of equipment for anyone who needs to move heavy objects without the need for power or complex machinery.