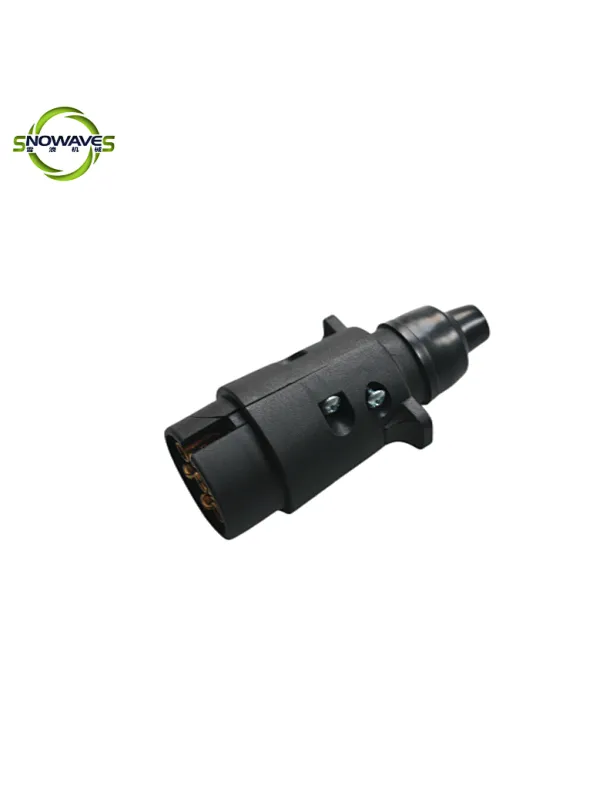 Seven Pin Round Trailer Plug - Heavy Duty Connector for Secure Towing
Ensure secure towing with our heavy duty seven pin round trailer plug, designed for durable and reliable performance.
The seven pin round trailer plug is a must-have accessory for anyone who tows a trailer. Designed for heavy duty use, this connector ensures secure and reliable towing every time. Made from high-quality materials, our trailer plug is built to last and withstand harsh weather conditions. With its sleek design and easy installation process, this product is perfect for drivers who need a quick and secure connection for their trailer. The seven pins offer a variety of functions such as brake lights, reverse lights, turn signals and more. Our trailer plug is compatible with most standard trailers and vehicles, making it a versatile and reliable choice for all your towing needs. With this reliable product, you'll never have to worry about losing connection or damaging your trailer while on the road. Invest in the seven pin round trailer plug for a safe and hassle-free towing experience.