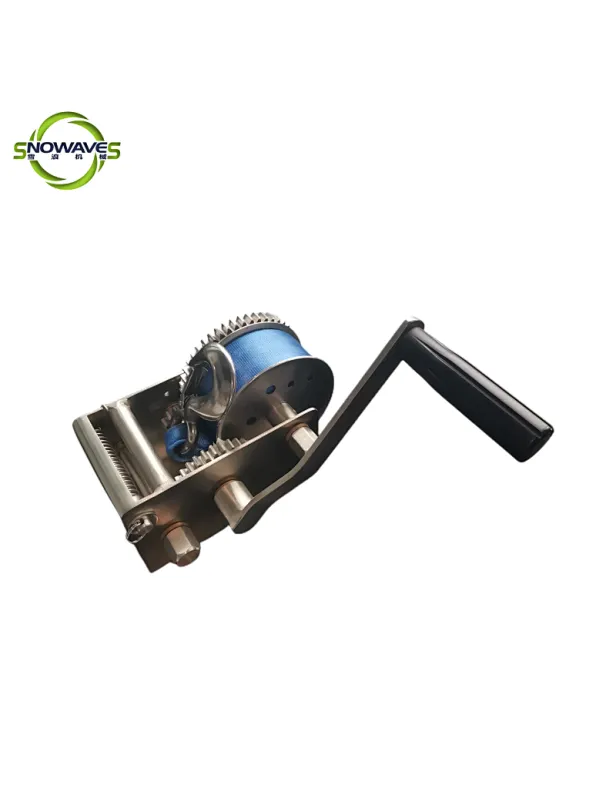 Rope Hand Winch 3300lbs (Webbing) Active Handle-316L
price
US $115.00 - US $139.90 / pieces
A durable and reliable hand winch that allows easy transportation of heavy loads up to 3300 lbs. Perfect for outdoor activities and emergency situations.
hand winch
3300lbs
316-Stainless steel
Movable handle
with Webbing
with Hooks
A rope hand winch is a simple yet powerful tool used for lifting or pulling heavy loads. It consists of a drum, a handle, and a brake mechanism, all of which are mounted on a frame or base.
The drum of the winch is a cylindrical spool around which the rope or cable is wound. The handle is attached to a shaft that rotates the drum when turned. This action creates tension on the rope, which in turn lifts or pulls the load.
The brake mechanism is essential for controlling the speed and direction of the load. It can be activated by pulling a lever or pressing a button, which engages the brake and holds the load in place. This feature is especially useful when the load needs to be held at a specific height or position.
Rope hand winches come in a variety of sizes and capacities, ranging from small hand-held units to large industrial models capable of lifting thousands of pounds. They are commonly used in a variety of applications, such as lifting boats onto trailers, hoisting heavy equipment, and pulling vehicles out of ditches.
Overall, the rope hand winch is a versatile and reliable tool that can make light work of heavy lifting and pulling tasks.