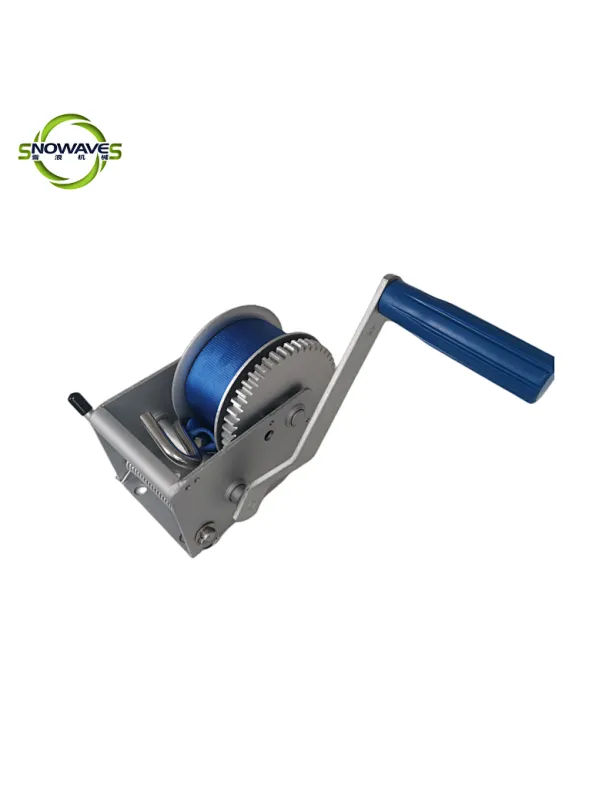 Marine Hand Winch 1100lbs (Webbing) Fixed Handle
price
US $32.20 - US $52.70 / pieces
This marine hand winch with a fixed handle is perfect for lifting heavy items on boats or in docks, with a capacity of 1100lbs.
hand winch
1100lbs
Carbon steel
Fixed handle
with Webbing
with Hooks
Dacromet
Marine hand winches are an essential tool for any boater or sailor. They are used to hoist and lower sails, anchor lines, and other heavy objects on a boat. These winches are typically made from high-quality materials, such as stainless steel or aluminum, to withstand the harsh marine environment.
A marine hand winch consists of several key components, including the drum, the gear system, and the handle. The drum is where the rope or cable is wound around, while the gear system helps to control the speed and direction of the winch. The handle is used to operate the winch, either by cranking it clockwise or counterclockwise to raise or lower the load.
When selecting a marine hand winch, it is important to consider the weight capacity and the length of the cable or rope that the winch can handle. Additionally, the winch should be easy to install and operate, with a smooth and consistent action.
Overall, a marine hand winch is an indispensable tool for any boater or sailor. Whether you are raising a sail or anchoring your boat, a reliable and durable winch can make all the difference in ensuring a safe and successful voyage.