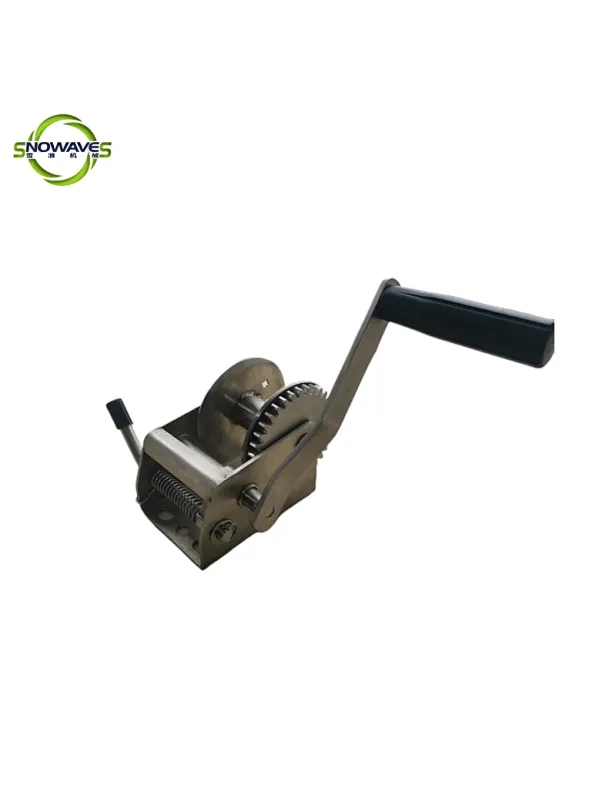 Manual Winch with Brake 700lbs - Reliable and Durable
price
US $61.91 - US $81.99 / pieces
A heavy-duty manual winch with a brake that can handle up to 700lbs.
hand winch
700lbs
316-Stainless steel
Fixed handle
Manual winch with brake is a simple yet effective mechanical device that is used to lift and lower heavy objects. It consists of a drum or spool around which a cable or rope is wound, and a handle or lever that is used to turn the drum. The brake mechanism is designed to prevent the drum from turning freely, allowing the operator to control the speed and direction of the load.
The winch with brake is commonly used in a variety of industries such as construction, marine, and agriculture, to name a few. It can be used to lift and move heavy equipment, pull vehicles out of ditches, and even hoist boats onto trailers. The brake system ensures that the load can be safely held in place while the winch is not in use.
One of the main advantages of using a manual winch with brake is that it does not require any external power source or complex installation. It is portable and can be easily carried to different locations, making it ideal for remote sites where electricity or hydraulic power may not be available.
However, it is important to note that manual winches with brake have certain limitations. They may not be suitable for lifting very heavy loads, as the operator's strength and endurance can become a limiting factor. Also, the brake mechanism can wear out over time and may require regular maintenance to ensure its proper functioning.
In summary, manual winch with brake is a reliable and versatile device that is widely used in various industries. Its simplicity, portability, and effectiveness make it an essential tool for lifting and moving heavy objects.