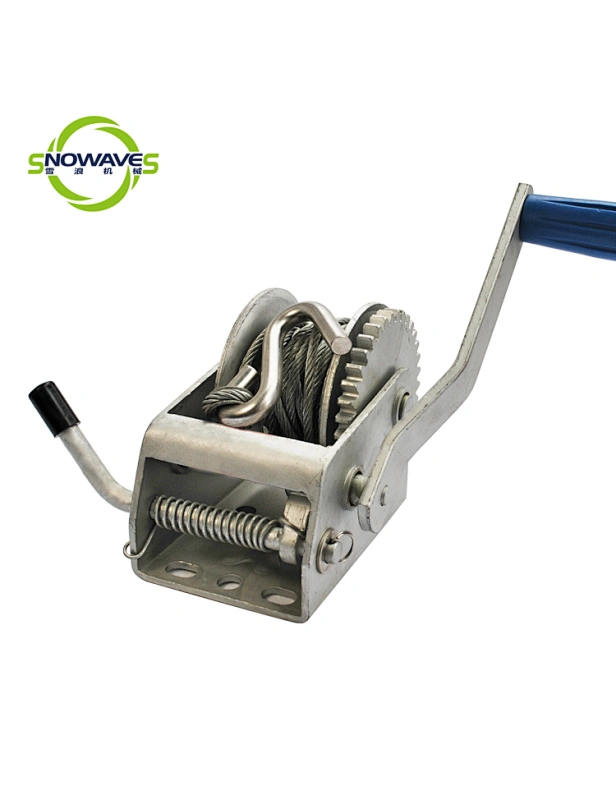 Manual Hoist Winch 700lbs (Wire Rope) Fixed Handle
price
US $10.00 - US $20.00 / pieces
This manual hoist winch with a fixed handle can lift up to 700lbs and is perfect for those looking for a durable and reliable solution for heavy lifting.
hand winch
700lbs
Carbon steel
Fixed handle
with Webbing
with Hooks
The manual hoist winch, also known as a hand crank hoist or hand hoist winch, is a type of manual wire rope winch that is operated by hand. It is a very good tool.
The hand hoist winch is a versatile tool that can be used in a variety of settings, including workshops, construction sites, and warehouses.
hand crank hoist is also popular in outdoor activities such as camping and hiking. 
With manual wire rope winch compact size and portability, the manual hoist winch is an ideal choice for those who require a reliable and easy-to-use lifting solution.