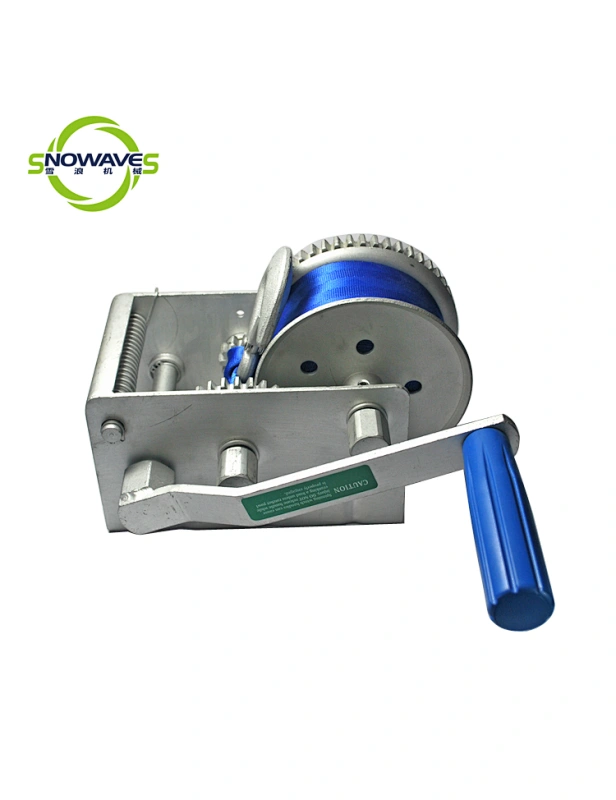 manual cable winch 3300lbs
price
US $30.00 - US $35.00 / pieces
This cable winch is durable and strong enough to handle up to 3300lbs of weight, making it perfect for use in construction and industrial settings.
hand winch
3300lbs
Carbon steel
Movable handle
with Webbing
with Hooks
Manual cable winches are simple and efficient tools used to lift and pull heavy loads. They consist of a winch drum, a crank handle, and a cable or rope. The winch drum is the cylinder-shaped component that the cable or rope wraps around, while the crank handle is used to turn the drum, allowing the cable to be wound or unwound.
To use a manual cable winch, the cable or rope is first attached to the load that needs to be lifted or pulled. The operator then turns the crank handle to wind the cable onto the winch drum. As the cable is wound around the drum, the load is lifted or pulled towards the winch.
Manual cable winches are commonly used in a variety of industries, including construction, forestry, and agriculture. They are particularly useful in areas where electricity or other power sources may not be readily available, as they can be operated by hand.
It is important to note that manual cable winches should only be used for loads that can be safely lifted or pulled by hand. It is also important to follow proper safety procedures when using a manual cable winch, including wearing appropriate personal protective equipment and ensuring that the winch is securely anchored to a stable surface.