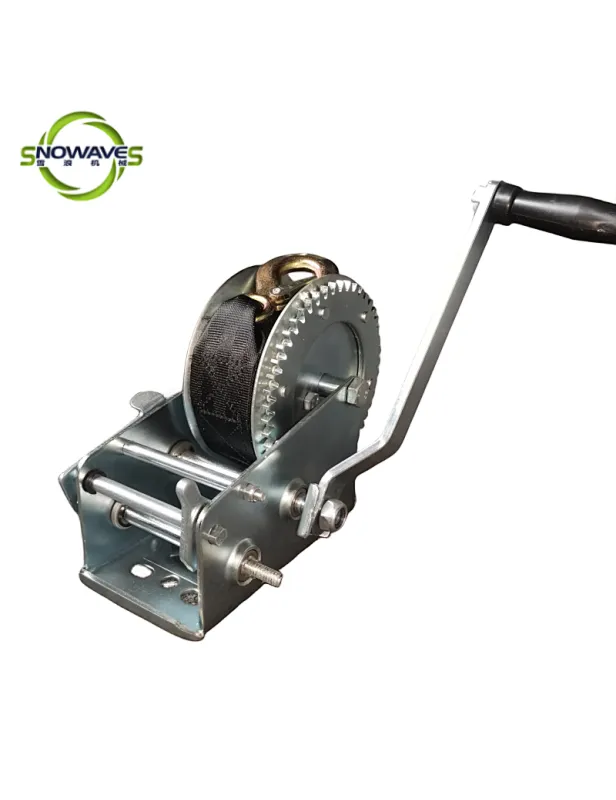 2000lbs Manual Boat Trailer Winch
price
US $27.30 - US $48.81 / pieces
This manual boat trailer winch with wire rope is built to handle up to 2500lbs or 3000lbs and is perfect for hauling boats in and out of the water.
hand winch
2000lbs
Movable handle
with Hooks
with Steel wire rope
Galvanized
A manual boat trailer winch is a device used to pull a boat onto a trailer by using a hand-cranked spool and cable system. It is typically attached to the trailer frame and used in conjunction with a bow stop to secure the boat in place during transportation.
The winch is operated by inserting the winch handle into the crank and winding the cable around the spool. The cable is attached to the boat's bow eye and as the handle is turned, the boat is gradually pulled onto the trailer.
These winches are commonly used by boaters who trailer their boats to different bodies of water for fishing or recreational activities. They are especially useful for smaller boats that can be easily pulled onto the trailer by hand, but may also be used for larger boats with the help of a pulley system.
It is important to choose a winch with the appropriate weight capacity for your boat and to regularly inspect the cable and spool for any signs of wear or damage. Proper maintenance and usage will ensure that your manual boat trailer winch lasts for many years of trouble-free operation.