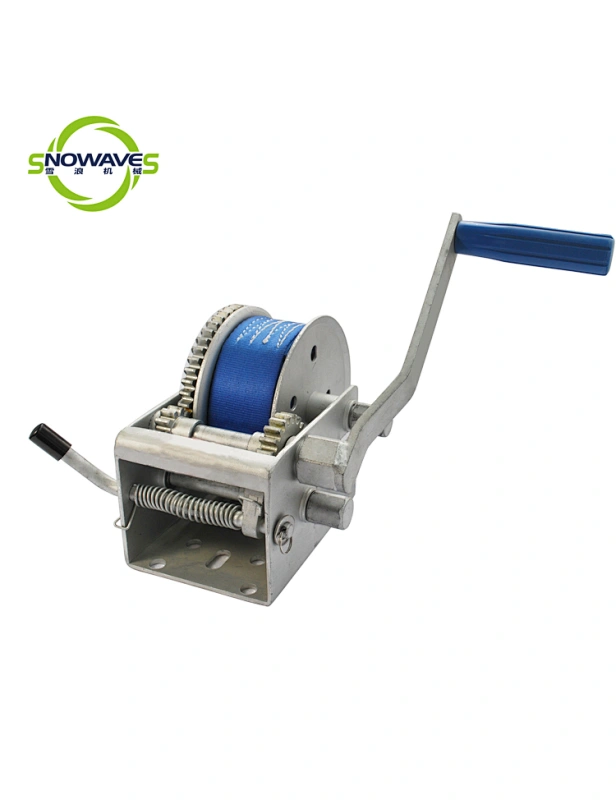 Hand Winch Portable 2000lbs for Easy Lifting
price
US $32.80 - US $53.00 / pieces
This hand winch is perfect for lifting and pulling heavy loads up to 2000lbs. Its steel cable and durable construction make it a reliable tool for any job.
hand winch
2000lbs
Carbon steel
Movable handle
with Webbing
with Hooks
Dacromet
A hand winch portable is a mechanical device that is used to lift, pull, or move heavy loads. It consists of a winch drum, a crank handle, and a cable or rope. The winch drum is the main component of the device, and it is where the cable or rope is wound. The crank handle is used to turn the winch drum, and this action causes the cable or rope to move.
One of the main advantages of a hand winch portable is its portability. This device is lightweight and compact, making it easy to carry around and use in different locations. It is commonly used in outdoor activities such as camping, hunting, and fishing. The hand winch portable can be attached to a tree or other sturdy object to lift or move heavy items such as game, equipment, or supplies.
Another advantage of a hand winch portable is its versatility. It can be used in a variety of applications, such as lifting boats onto trailers, pulling vehicles out of ditches, or hoisting equipment onto a roof. It is also commonly used in construction sites, where it can be used to lift and move heavy materials such as steel beams, concrete blocks, or scaffolding.
In conclusion, a hand winch portable is a versatile and convenient device that can be used in a wide range of applications. Its portability and ease of use make it a valuable tool for outdoor enthusiasts, construction workers, and anyone who needs to lift or move heavy objects.