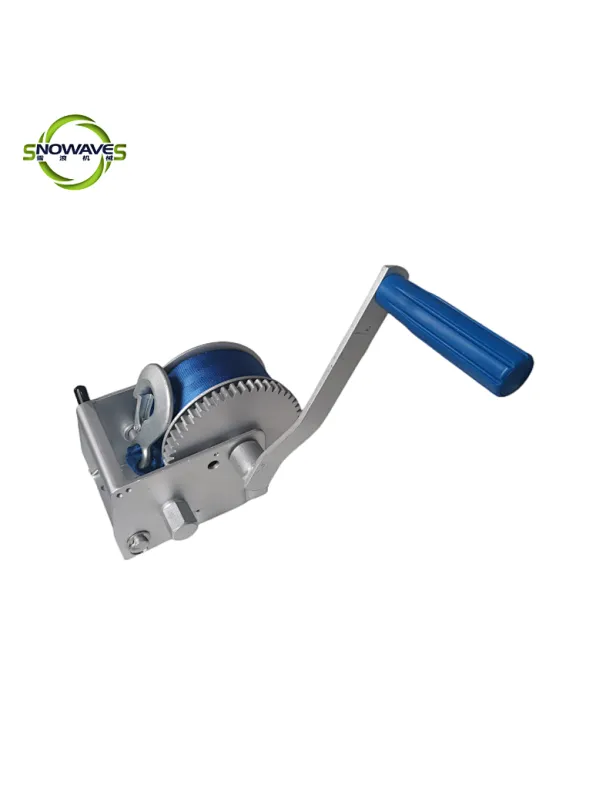 Hand Crank Trailer Winch 1500lbs (Webbing) Active Handle
price
US $33.80 - US $53.90 / pieces
This high-quality winch can lift and pull up to 1500lbs with ease. Its active handle makes it easy to operate even in tight spaces.
hand winch
1500lbs
Movable handle
with Webbing
with Hooks
Dacromet
A hand crank trailer winch is a versatile and reliable tool for pulling and lifting heavy loads. It is designed for use in a variety of applications, including on trailers, boats, and other vehicles that require hauling and lifting heavy items.
This winch is operated manually by turning a hand crank that is connected to a gear mechanism. As the crank is turned, the winch's drum rotates, and the cable or strap wrapped around it is wound or unwound, depending on the direction of the turn. This action creates the pulling or lifting force necessary to move heavy objects.
The hand crank trailer winch is constructed from durable materials, such as steel or aluminum, to withstand the rigors of heavy use. It typically comes with a cable or strap that is strong enough to handle heavy loads, as well as a hook or other attachment device for securing the load.
Using a hand crank trailer winch is relatively easy and straightforward. It is important to ensure that the load is securely attached to the cable or strap before beginning the pulling or lifting process. The operator should also be aware of the winch's weight capacity and not exceed it.
Overall, a hand crank trailer winch is an essential tool for anyone who needs to move heavy loads safely and efficiently. With proper use and maintenance, it can provide years of reliable service.