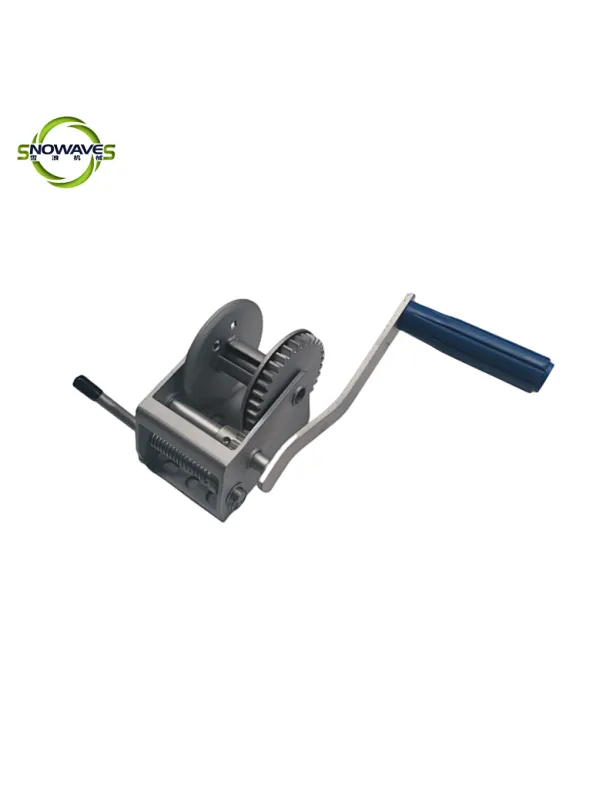 Hand Crank Hoist 700lbs (NC) Fixed Handle
price
US $18.78 - US $40.00 / pieces
This durable and reliable hand crank hoist can lift up to 700lbs, with a fixed handle design ideal for heavy-duty lifting operations.
hand winch
700lbs
Fixed handle
Dacromet
Hand crank hoists, also known as manual chain hoists, are a popular tool used in many industries for lifting and moving heavy objects. These hoists are compact and easy to use, making them a go-to option for many workers.
The hand crank hoist consists of a metal frame, a chain, and a hook. The frame is typically made of durable steel or aluminum and is designed to hold the weight of the load being lifted. The chain is connected to the frame and the hook, allowing it to be raised and lowered with ease. The hook is where the load is attached, and it is typically made of heavy-duty steel to ensure it can support the weight of the load.
Using a hand crank hoist is simple. The operator turns the crank handle to lift the load, and the hoist's gear mechanism holds the load securely in place once it has been raised. The operator can then use the hand crank to lower the load as needed.
Hand crank hoists are commonly used in construction, manufacturing, and warehouse operations. They are versatile tools that can be used to lift and move heavy objects in tight spaces where other equipment cannot fit. They are also a great option for outdoor use, as they do not require electricity or other power sources.
Overall, hand crank hoists are a reliable and efficient option for lifting and moving heavy objects. They are simple to use, durable, and versatile, making them a valuable tool in many industries.