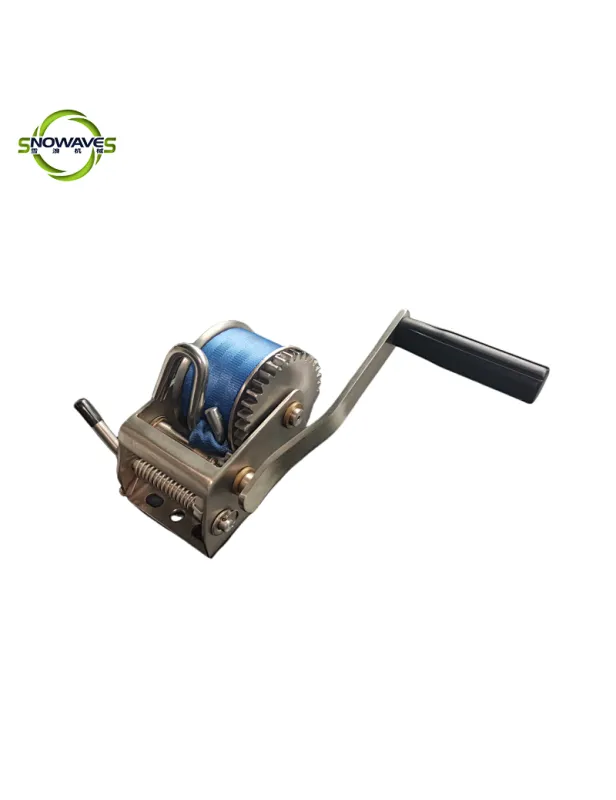 Curt Hand Winch 700lbs (Webbing) Fixed Handle - 316L
price
US $45.00 - US $55.00 / pieces
This hand winch is ideal for heavy loads up to 700lbs, featuring a strong webbing and fixed handle design for durability and ease of use.
hand winch
700lbs
316-Stainless steel
Fixed handle
with Webbing
with Hooks
A curt hand winch is a mechanical device that is commonly used for lifting and pulling heavy loads. It consists of a hand-operated crank attached to a drum, which is wrapped with a cable or rope. The winch is designed to be portable and easy to use, making it an ideal tool for outdoor activities such as camping, boating, or off-road driving.
To operate the winch, the user turns the crank in a clockwise direction to wind the cable or rope around the drum. The cable can then be attached to the load that needs to be lifted or pulled. As the user continues to turn the crank, the winch applies mechanical force to the cable, allowing it to lift or pull the load.
Curt hand winches are available in a range of sizes and capacities, allowing them to be used for a variety of applications. They are typically made from durable materials such as steel or aluminum to withstand heavy use and exposure to the elements.
Overall, the curt hand winch is a versatile and reliable tool for anyone in need of lifting or pulling heavy loads in a wide range of settings.