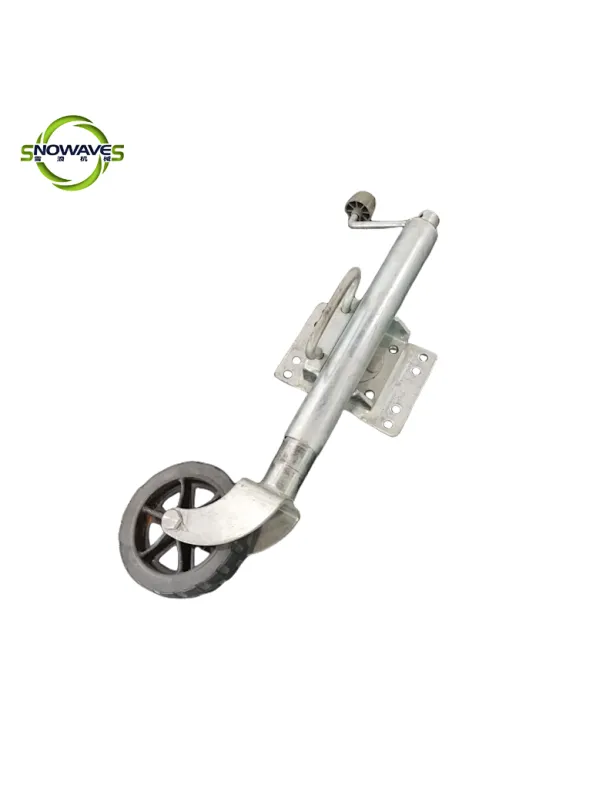 Caravan Jockey Wheel Jack: Secure and effortless lifting of caravans
This caravan jockey wheel jack is an essential tool for every caravan owner. With its heavy-duty construction, clamp and handle, it provides reliable and easy support for your trailer.
The caravan jockey wheel jack is designed to provide easy support for your caravan or trailer. The heavy-duty construction ensures it can withstand the weight of your caravan, while the clamp and handle make it easy to manoeuvre. The wheel jack also has a built-in brake to prevent your trailer from moving while parked. Whether you are setting up camp or hitching up, this caravan jack is a must-have accessory. It can be used in a variety of scenarios, such as levelling your caravan on uneven ground or changing a flat tyre. With this handy tool, you can make sure your caravan stays safely in place, no matter where you go.