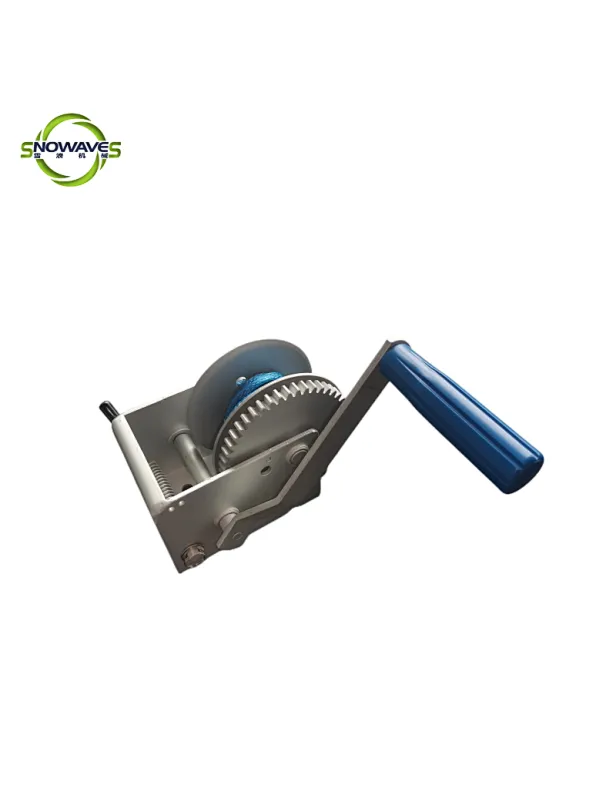 Car Hand Winch 1100lbs (Fiber Rope) Fixed Handle
price
US $33.80 - US $53.91 / pieces
Portable and easy to use hand winch designed for ease of operation with a fiber rope and maximum working capacity of 1100lbs.
hand winch
1100lbs
Carbon steel
Fixed handle
with Fibre ropes
with Hooks
The car hand winch is a reliable and sturdy tool. As 1100 lbs manual winch for car trailer, it is capable of handling up to 1100 lbs of weight. 
The hand winch handle provides  comfortable grip. This versatile winch is ideal for various applications, including off-road adventures and boating activities. With 1100 lbs manual winch and hand winch handle durable construction and powerful lifting capabilities, the car hand winch is must-have for any heavy-duty task.
when you need to move heavy equipment, this manual winch for car trailer is the perfect solution for all your hauling needs.