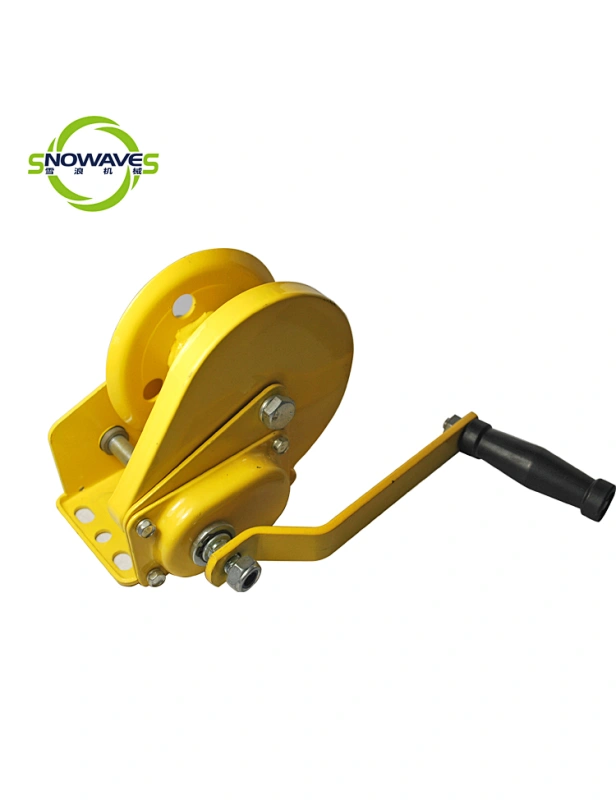 1200lbs Heavy-Duty Brake Winch for Boat Lift
price
US $8.00 - US $12.00 / pieces
This brake winch is designed specifically for boat lift operations. It features solid steel construction, a self-locking brake system, and a long handle for improved leverage.
hand winch
1200lbs
Carbon steel
Fixed handle
with Webbing
with Fibre ropes
with Steel wire rope
This Heavy-Duty Brake Winch is a powerful and reliable tool specifically designed for lifting and raising boats, trailers, and other heavy loads with ease. It boasts a maximum load capacity of 1200lbs, which makes it the perfect solution for boat owners looking to lift their boats from the water and onto dry ground. The winch is constructed using high-quality materials, such as heavy-duty steel and aluminum, to ensure maximum strength, durability, and stability. The winch also features a sturdy, anti-slip handle for a comfortable grip, and a cable with a robust hook to ensure a secure hold on your boat or trailer. With its rugged design and impressive load capacity, this winch can effortlessly lift even the heaviest of boats and trailers without causing any damage or instability. It also features a built-in brake to prevent the load from slipping or dropping during the lifting process, providing additional safety and peace of mind during use. This winch is easy to use and install, making it an essential tool for boat enthusiasts and professionals alike. It can be used in a variety of settings, such as on a boat ramp or dock, to lift boats out of the water and onto dry land. Additionally, it can also be used for other applications, such as lifting heavy machinery and equipment. The Heavy-Duty Brake Winch is an essential tool for both boat owners and professionals, providing a quick, efficient, and safe way to lift and transport heavy loads. With its robust construction and impressive load capacity, this winch is a reliable and highly effective solution for all your boat lifting needs.