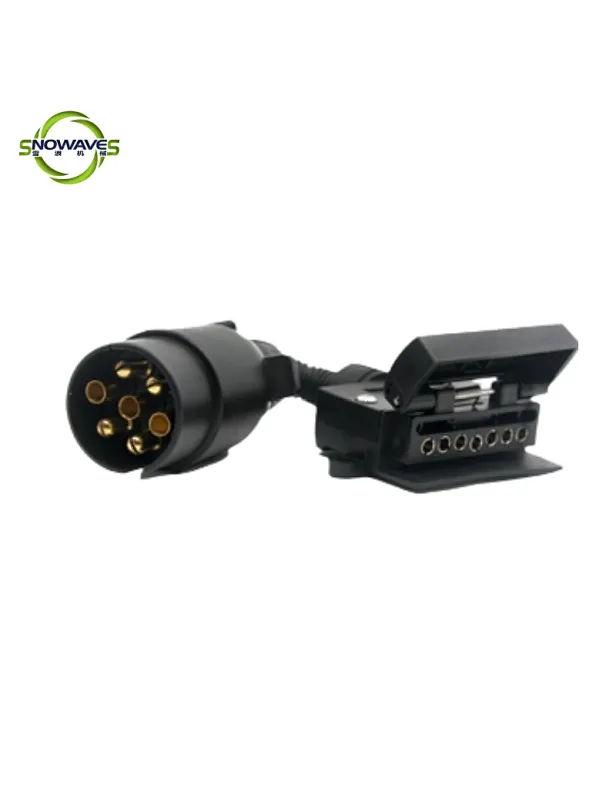 4 Way Flat to 7 Way Round Adapter
Convert your trailer hitch from 4-way to 7-way round with ease using this adapter.
Our 4 way flat to 7 way round adapter is perfect for those who need to connect their trailer with a different hitch. Its compact design makes it easy to store and transport, while its durable construction ensures that it will last for years to come. This adapter is ideal for towing different vehicles, including trailers, boats, and RVs. With the ability to convert a 4-way flat to a 7-way round in minutes, users can save time and avoid costly repairs. The adapter is also compatible with a range of vehicles, including SUVs, trucks, and cars. With this adapter, you can easily connect your trailer hitch and ensure a safe and secure towing experience.