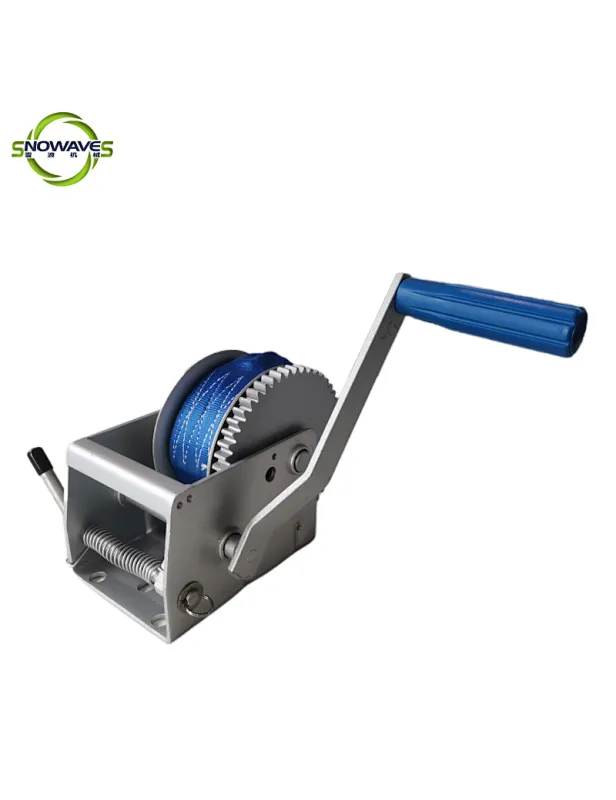 1500 lb hand winch (Webbing) fixed handle
price
US $18.00 - US $29.90 / pieces
This heavy-duty hand winch can easily lift up to 1500 lb with a durable webbing strap and fixed handle, suitable for various industrial applications.
hand winch
1500lbs
Carbon steel
Fixed handle
with Hooks
Dacromet
Blue webbing
Black webbing
The 1500 lb hand winch is an essential tool for any off-road enthusiast. This compact and versatile winch manual 4x4 is perfect for small vehicles and can be used in a situations. The warn winch manual is capable of handling heavy loads with ease. 
This small manual winch is easy to operate and can be used in tight spaces, making small manual winch the ideal choice for off-road adventures.
when you're just need to move heavy objects, the 1500 lb hand winch with its winch manual 4x4 design and warn winch manual capabilities is the perfect tool.